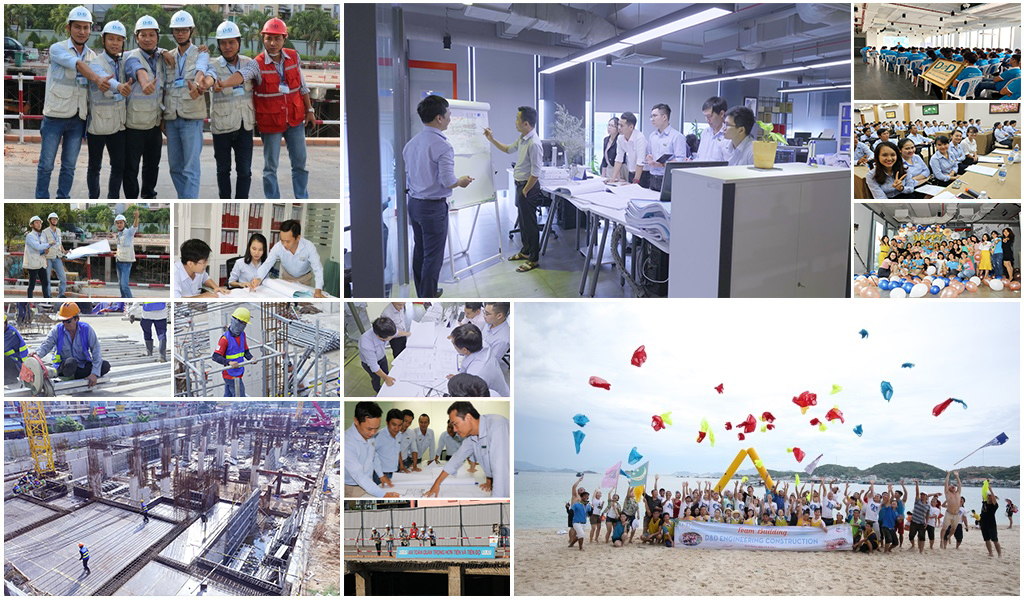 WORK ENVIRONMENT
The constant guideline of D&D is building the corporate culture so that every member at the Company is facilitated to the utmost to develop full of individual capability comprising labor capability and humanity capability.
Team-building activities periodically held are also good opportunities to connect one another at the Company.
Long-term goal is making D&D be THE PLACE THAT IS WORTH WORKING.
TRAINING
Frequently, the Company holds the internal training jointly by the open dialog between management and staff. Internal training is on purpose of enhancing staff's work skill as well as life skill; meanwhile, dialog is a chance for staff to share his/her innermost feelings, wishes to the top management and enhance understandings amongst departments.
WAGE AND WELFARE
Attractive wage and welfare adequate to personal ability; social insurance, health insurance, unemployment insurance are paid as per governmental regulations; annual vacation; trainings, periodical health examination; bonuses for national holidays, etc.
Contact point: Ms. Trúc
Telephone: (028) 3838 8886
Email: info@ddec.com.vn
Address: D&D Tower, 458 Nguyen Thi Minh Khai St, Ward 2, District 3, HCMC
Please fill out this form: